Discovering the Art of Pasta Making at Casa Artusi
Italians have been making pasta since the 13th or 14th century. While the first documented records of pasta indicate it was first made in Sicily, that pasta was made with mostly wheat flour or semolina because eggs were a luxury item not readily available and the pasta could be dried and stored for long periods. In these much more modern times, pasta is made in a variety of ways and a staple of the Italian diet.
There are over 300 different types and shapes of pasta documented under 1300 different names across Italy's various regions. It was Emilia Romagna, though, that became the king of pasta.
Emilia Romagna's location along the Po River creates a microclimate and the transformation of its vast marsh to rich farmland over the centuries has made the region an ideal habitat for farm animals and growing grains like wheat.
It's thanks to the cultivation of wheat and the availability of fresh eggs that fresh egg pasta was born. When in Rome…or Emilia Romagna! So it was at Casa Artusi's Scuola di Cucina in Forlimpopoli where I donned an apron and rolled up my sleeves to learn how to make fresh egg pasta.
Not only did I learn to make the encyclopedia of Emilia Romagna's fresh egg pasta types, I was doing it in a cooking school named after Pellegrino Artusi, the first Italian cookbook author.
Artusi's 1891 cookbook, The Science of Cooking and the Art of Eating Well, was a turning point in Italian food history since it established a common culinary language amongst the regions of the newly unified Italian Republic. Artusi's contributions to Italian cooking have been unmatched to this day.
Casa Artusi is more than a cooking school. It's here in the restored Church of the Servi that you can also find a library with an impressive collection of all things cooking, a small museum dedicated to the life and works of Pellegrino Artusi, a restaurant and an event space. All of which is dedicated to keeping the traditions of home-style cooking alive.
Artusi's Scuola di Cucina certainly does just that. Even though we were standing in a very modern kitchen, complete with a tv screen where I could watch my instructor's hands close up as she masterfully kneaded, rolled and then shaped dough in to pasta, we learned the most traditional and simplest of recipes.
As I worked side by side with my instructor, we become sfogline (the women who knead and roll pasta by hand). Though my packet came with a recipe, I learned that the amount of flour needed isn't an exact – it varies by a lot of different factors like your own body temperature, how humid it is outside, and the room's temperature to name a few.
As we mixed the eggs in to the flour on a board with our hands, the dough became golden and elastic. That dough needs to be kneaded and worked for about 15-20 minutes. If I made homemade pasta all the time, my arms would be in excellent shape!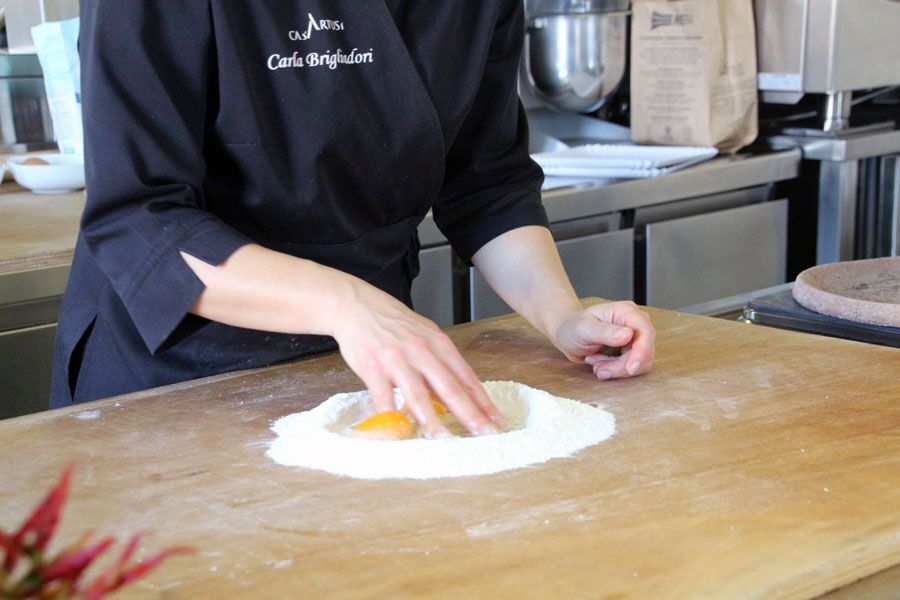 My tired arms briefly got a break as the dough sat to rest for about 30 minutes. Then I used more muscles I didn't even know I had to roll that dough out into a thin sheet.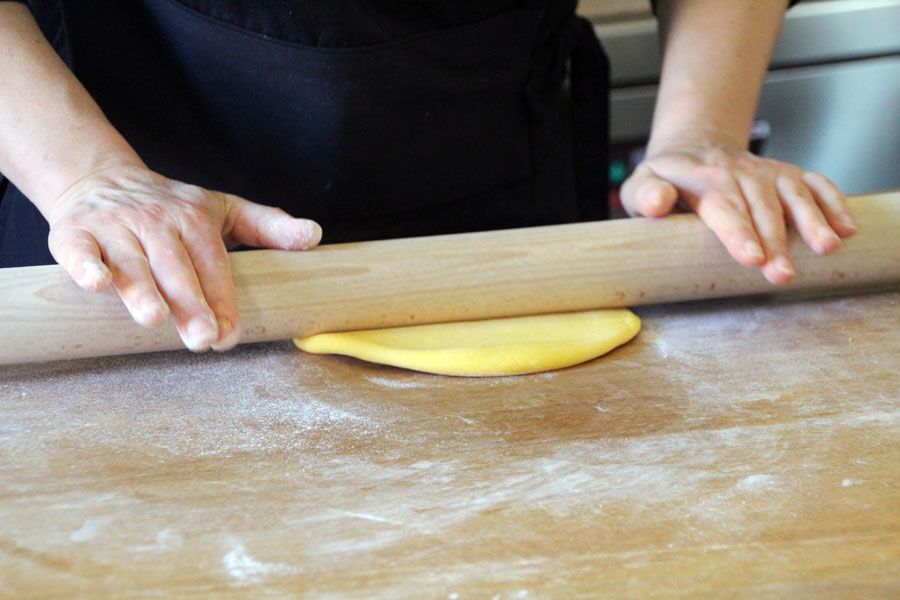 Finally we made the dough into a variety of shapes. Each shape has a purpose, like tagliatelle (think long noodles that are slightly thinner than fettuccine) is served with the delicious ragu and tortellini which are stuffed and typically served in broth in Emilia Romagna.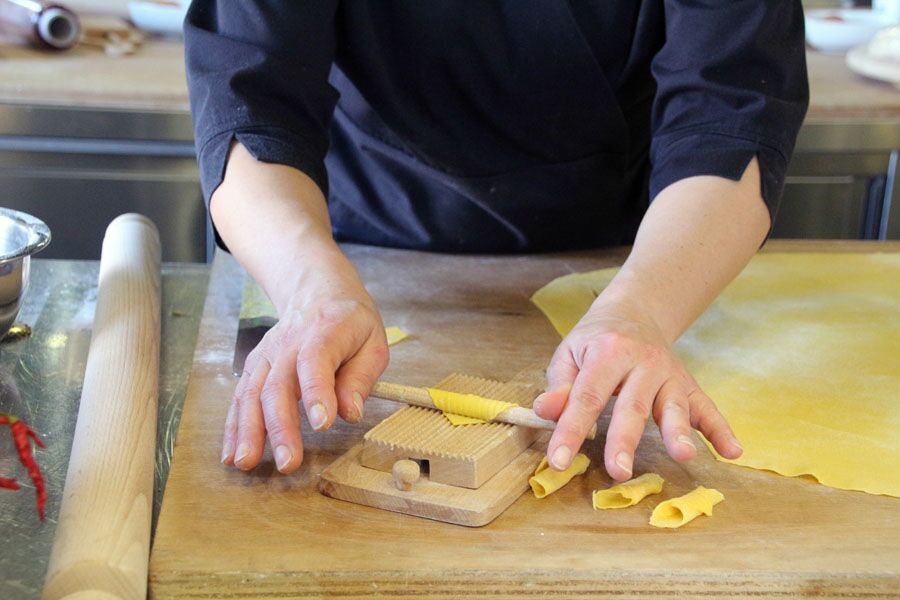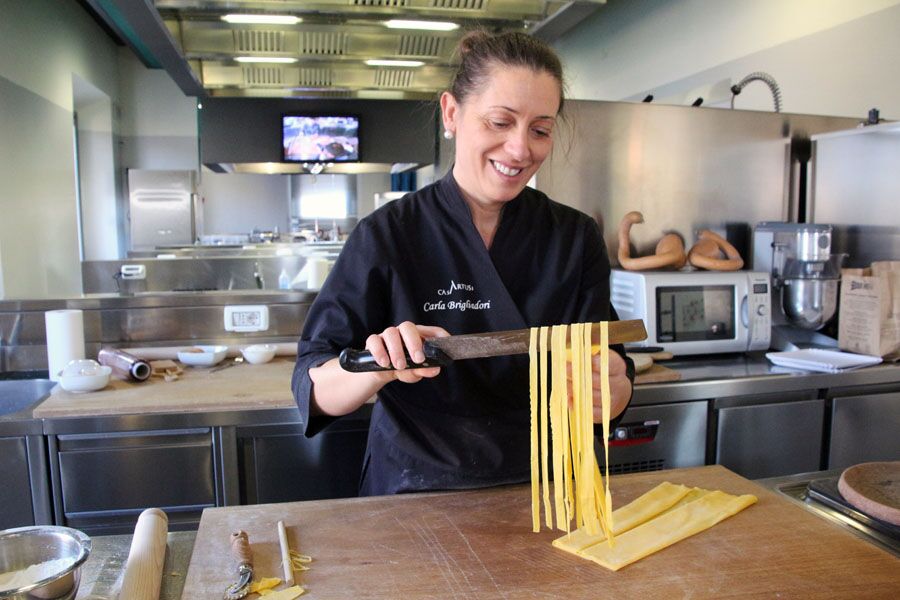 Of course, the best part of any cooking class is tasting your labor of love. And feast we did with a spread of many of Emilia Romagna's DOCG products like Fossa cheese, Parmigiano-Reggiano, pickled peaches and a variety of salumi.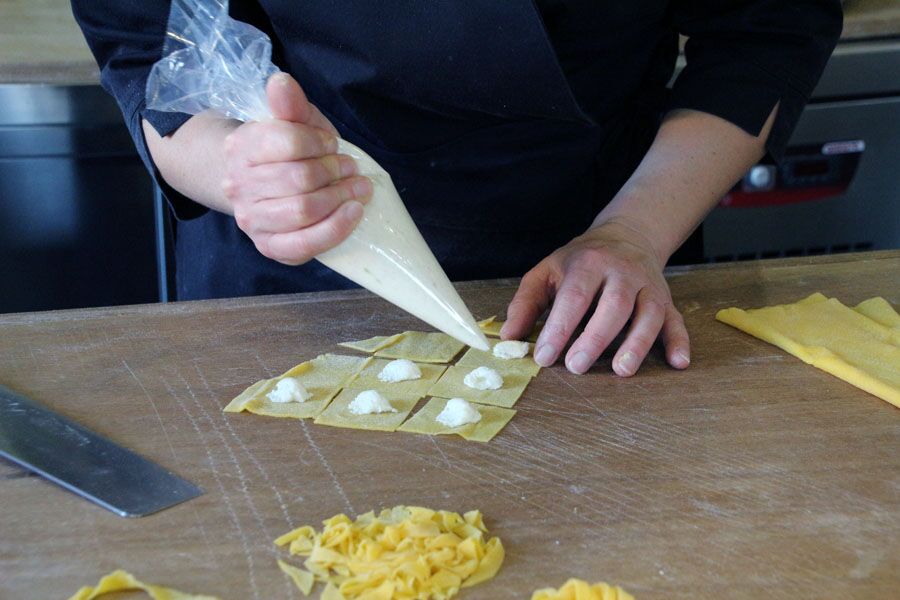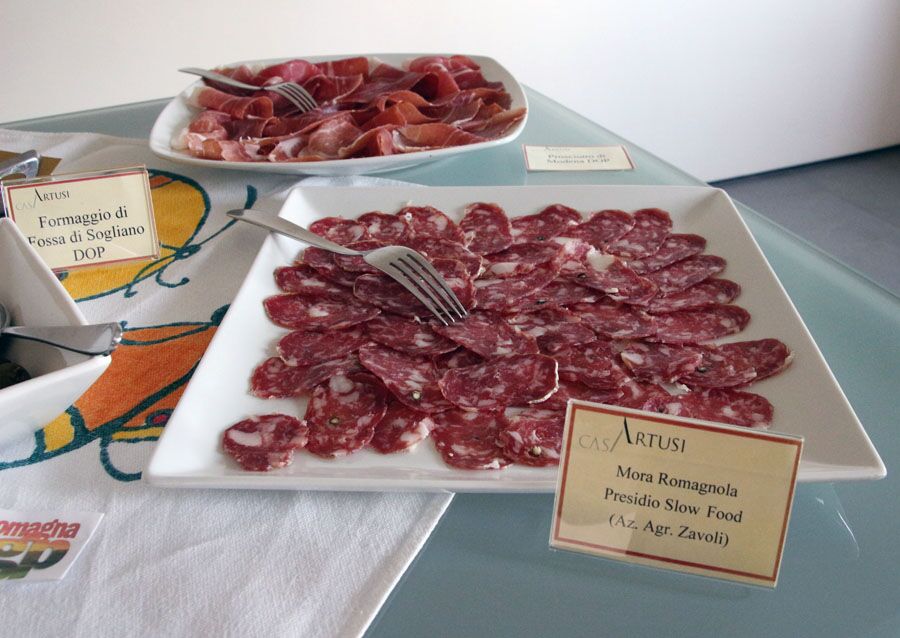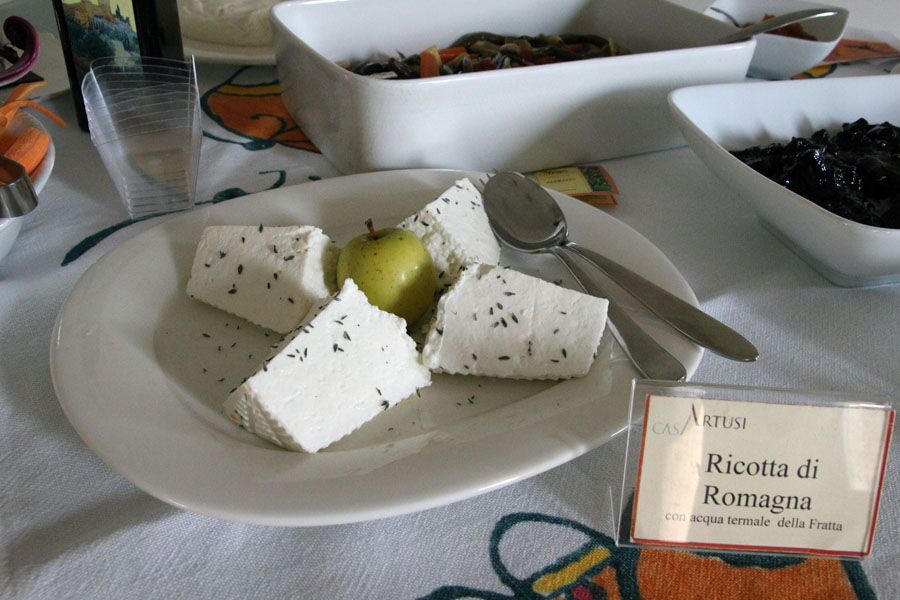 With such a food centric culture, there's hardly a better way to discover a bit about Italy's history and traditions than through its foods and Casa Artusi is an excellent place to do just that.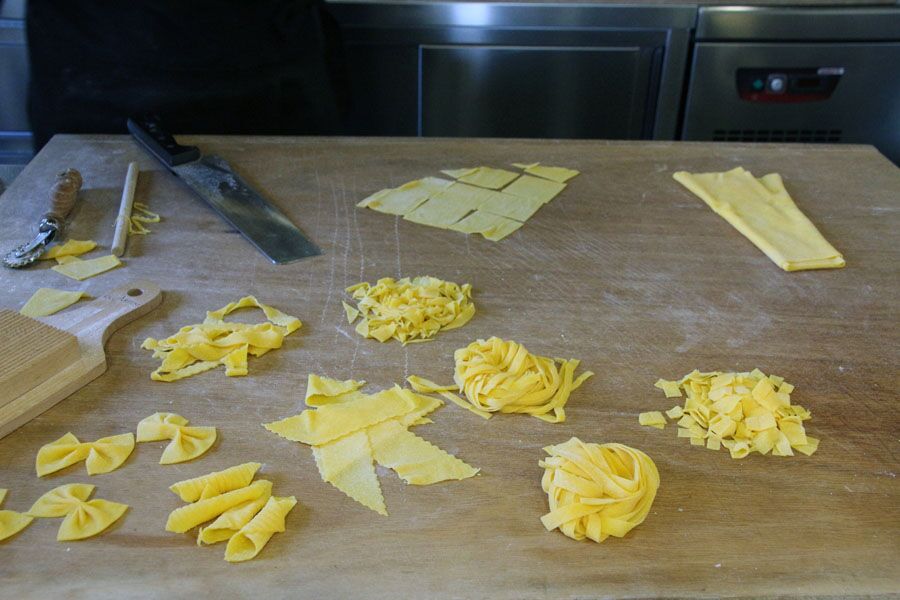 Credits
Jennifer Dombrowski is a location independent globetrotter who is based in Prata di Pordenone, Italy. She works as a freelance social media strategist and is an award-winning travel writer. She is also a travel correspondent on Traveling on the American Forces Radio Network. Luxe Adventure Traveler was named one of the top travel blogs to watch by the Huffington Post and has been featured by top publications such as National Geographic, CNN, Buzzfeed , and The Telegraph. Her iPhoneograpy has also been featured on publications such as USA Today and Travel + Leisure and on the Travel Channel.