Garlic So Special It Has Its Own Festival
If you ask an Italian where to find the best food in Italy, they'll more than likely answer, "In my mother's kitchen!" While that is probably true – my own Italian nonna was a top-notch cook – if you can coerce the conversation to a discussion of the regional food of Italy, you'll find that most Italians can agree that Emilia Romagna is where its at when it comes to all the delicious things.
The north-central region lies in the fertile Po River Valley and boasts an incredible 41 DOP (Italian Protected Designation of Origin) and PGI (Protected Geographical Indication) recognized products. Products awarded these prestigious designations are controlled in every way from the area that they are grown, how the soil is fertilized or what the animals eat and even the production process to ensure the highest quality.
One of Emilia Romagna's 41 DOP and PGI products is the garlic of Voghiera, which has been registered as a DOP product since 2010. To be called garlic of Voghiera, the garlic can only be grown in the towns of Masi Torello, Portomaggiore, Argenta, Ferrara and Voghiera. Cloves that have been treated to vary the garlic's humidity from 5% to 10% are then planted for the new season's crop. As it grows, there are various manual and visual controls that take place.
Garlic of Voghiera has a distinct look with the bulbs being round and compact, with a slight flattening at the bottom of the hanging roots. It must weigh between 50 and 100 grams and depending on the weight is classified as Garlic of Voghiera Extra or Garlic of Voghiera Prime.
As someone who has eaten and bought a lot of garlic in her life, I can absolutely say this is the best tasting one I've ever had. It's why I make the one and half hour drive from my house in the north of Italy every August to attend the Fiera dell'Aglio in Voghiera.
The Fiera dell'Aglio is a food festival to celebrate the harvest of the garlic of Voghiera. These types of food festivals are called a sagra and, in my opinion, they are the best kind of festivals because they are all about good food and eating. Who wouldn't love that?
Local chefs showcase their talent by preparing a menu centered on the bounty of the harvest. Typically sagre (the plural of sagra) have a menu fisso, which is a fixed menu you pay an all-inclusive price for. At the Fiera dell'Aglio, the menu includes a plate with various dishes like ravioli in a garlic sauce, french fries seasoned with roasted garlic, garlic bruschetta, garlic sausage, garlic-breaded pork skewers, garlic seasoned steak, a slice of melon and a nectarine torte.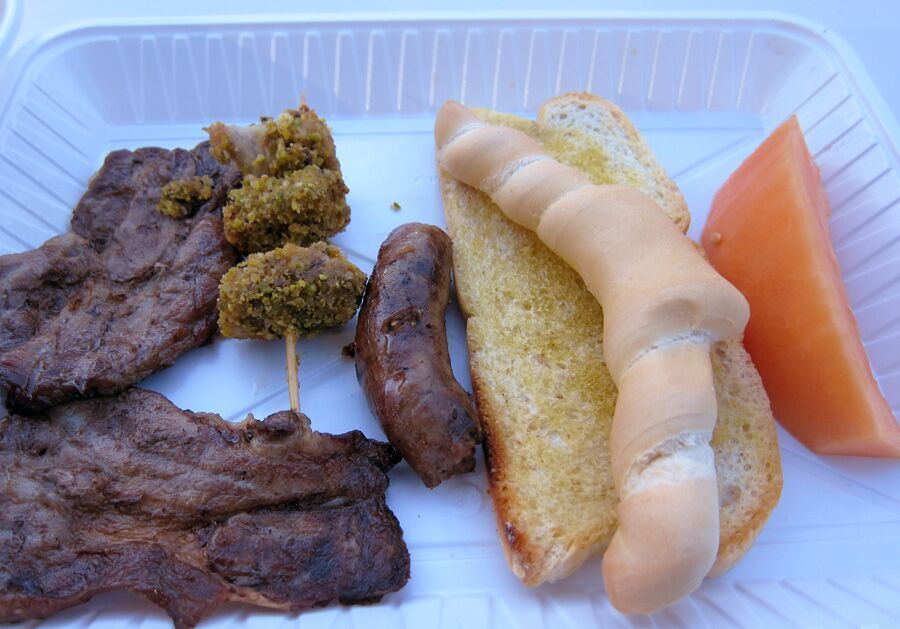 It's here in Voghiera that you can also try garlic gelato. It's certainly not a flavor of gelato I'd eat every day, but it is unique to Voghiera and I'll try just about anything once. It's actually quite an interesting combination when paired with pumpkin gelato, which really compliments the flavor of the garlic.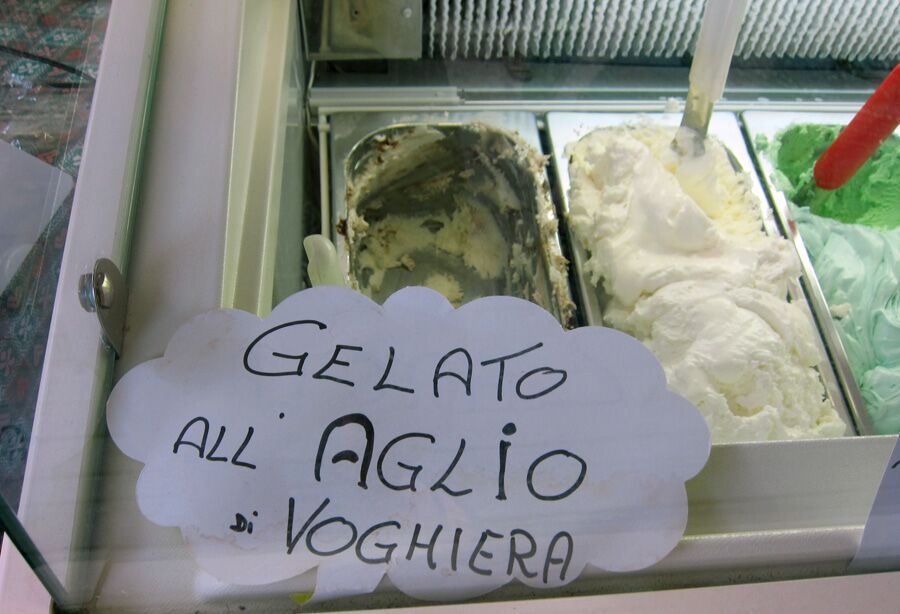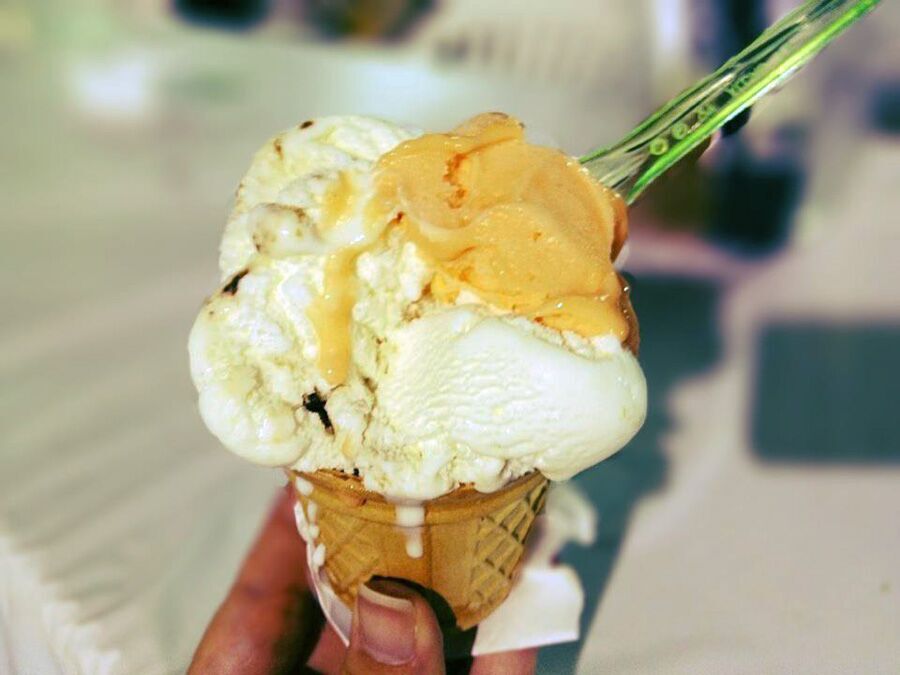 If you're expecting a festival with carnival rides and t-shirts with garlic plastered across the front, you won't find them at the Fiera dell'Aglio. It's more of an unassuming affair, but you will find local artisans selling their wares like various salumi (with garlic, of course!), roast suckling pig, wines and you can purchase your own garlic of Voghiera to take home.
Credits
Jennifer Dombrowski is a location independent globetrotter who is based in Prata di Pordenone, Italy. She works as a freelance social media strategist and is an award-winning travel writer. She is also a travel correspondent on Traveling on the American Forces Radio Network. Luxe Adventure Traveler was named one of the top travel blogs to watch by the Huffington Post and has been featured by top publications such as National Geographic, CNN, Buzzfeed , and The Telegraph. Her iPhoneograpy has also been featured on publications such as USA Today and Travel + Leisure and on the Travel Channel.