La Piadina, Emilia Romagna's Traditional Flatbread
There are a few foods that it's practically a sin to leave the Emilia Romagna without trying – tortellini in brodo, tagliatelle con ragù (Bolognese meat sauce) and fritto misto to name a few. But you simply cannot leave Emilia Romagna without eating at least a few piadine.
Piadina Romagnola, a traditional bread recipe, is made from just flour, lard and salt. It was a peasant food for centuries as people consumed only what they produced and flour and salt were plentiful.
Piadina dates back to at least 1371, when the Cardinal Anglico in the Descriptio Romandiolae first mentioned it. He speaks about two "piade" that Modigliana had to give as payment and goes on to describe the piade with a recipe of wheat flour soaked in water and seasoned with salt and pork fat.
From the young age of just five or six years old, little girls had to learn how to make the dough and cook it over a fire on a stone slab called a testo.
The testo was like a work of art itself. Made from earthenware clay, artisans spent hours over potter's wheels molding their clay into the pans to cook piadine in over a coal fire.
The humble unleavened bread became the symbol of folk tradition from the Romagna part of Emilia Romagna.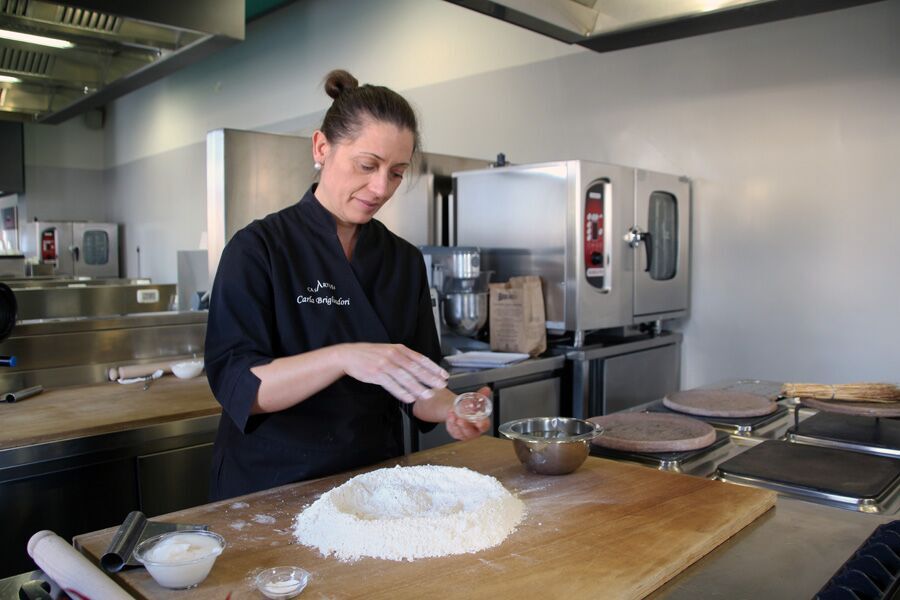 It quickly gained popularity and was enjoyed by people of all classes. Famous writers like Aldo Zama, Aldo Spallicci and Sea Moretti even praised piadine (the plural of piadina) in their writing. Piadine, it seemed, was a beloved snack here to stay.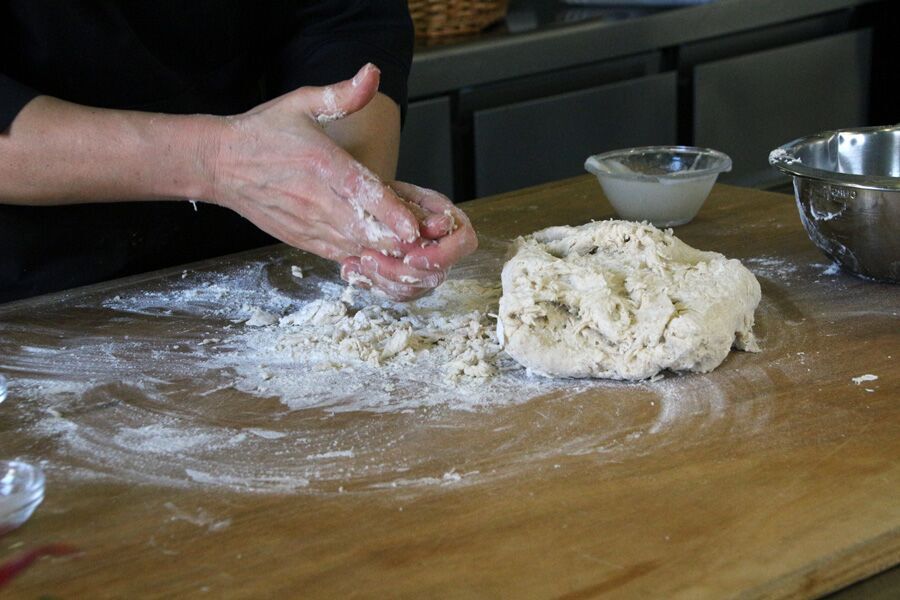 These days piadine are still enjoyed just about everywhere you go in the Emilia Romagna region. They are either sliced up and served alongside the first course or stuffed with meats and cheese and grilled like a delicious sandwich.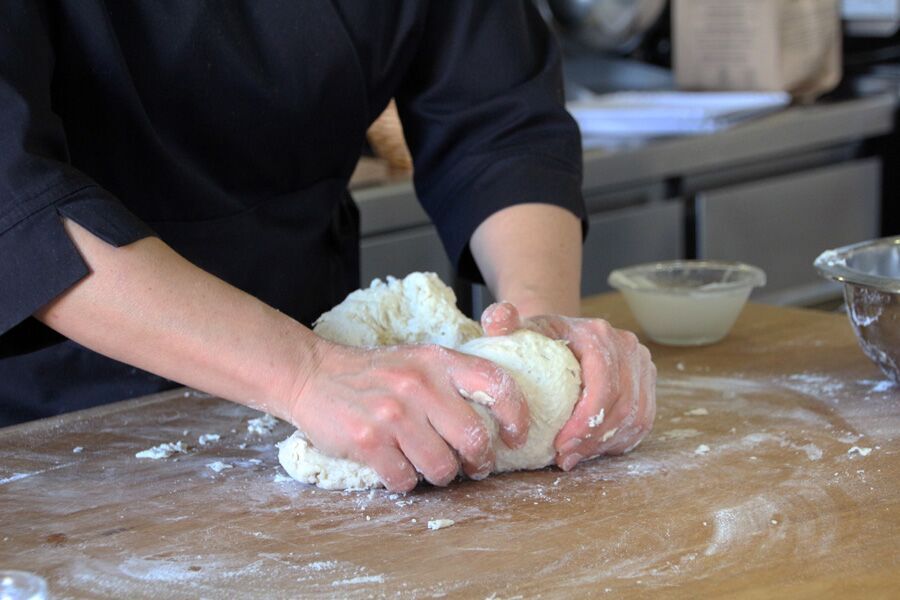 Sadly, there are just a few artisans left who still make the traditional clay testo. Well seasoned cast iron pans have mostly replaced the testo, though you'll find places like Casa Artusi use the testo religiously.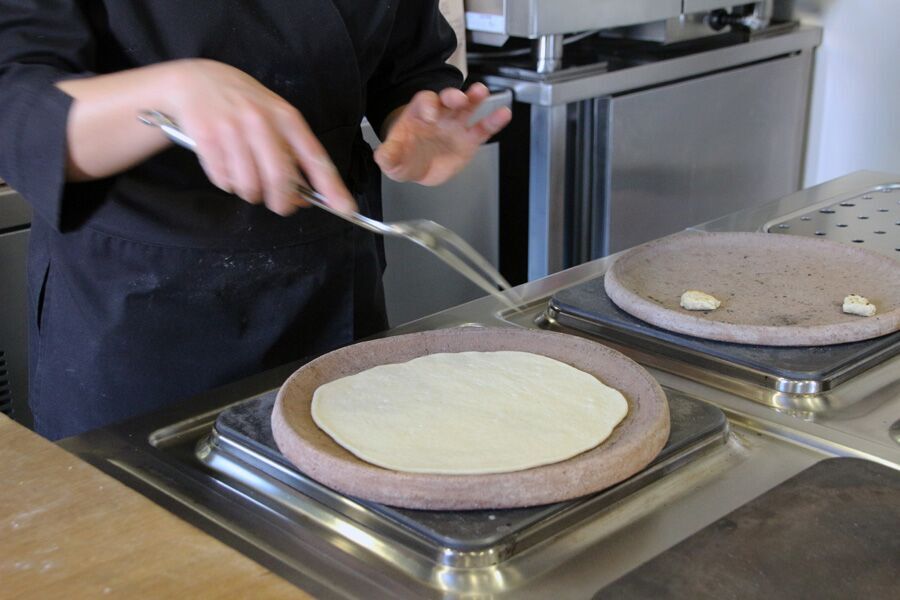 Even the recipe has evolved over time and you'll notice slight differences in piadine as you travel around the Emilia Romanga. In Rimini, piadine are very thin and made with less lard while in Ravenna piadine are at their thickest and richest.
I made it my job to sample as many piadine across the Emilia Romagna region as I could. Every restaurant seems to have their own recipe, varying slightly just in the thickness and amount of lard used to season it. I even learned how to make piadine at the Casa Artusi Cooking School in Forlimpopoli so that I can enjoy piadine any time.
Credits
Jennifer Dombrowski is a location independent globetrotter who is based in Prata di Pordenone, Italy. She works as a freelance social media strategist and is an award-winning travel writer. She is also a travel correspondent on Traveling on the American Forces Radio Network. Luxe Adventure Traveler was named one of the top travel blogs to watch by the Huffington Post and has been featured by top publications such as National Geographic, CNN, Buzzfeed , and The Telegraph. Her iPhoneograpy has also been featured on publications such as USA Today and Travel + Leisure and on the Travel Channel.