Balsamic Vinegar of Modena PGI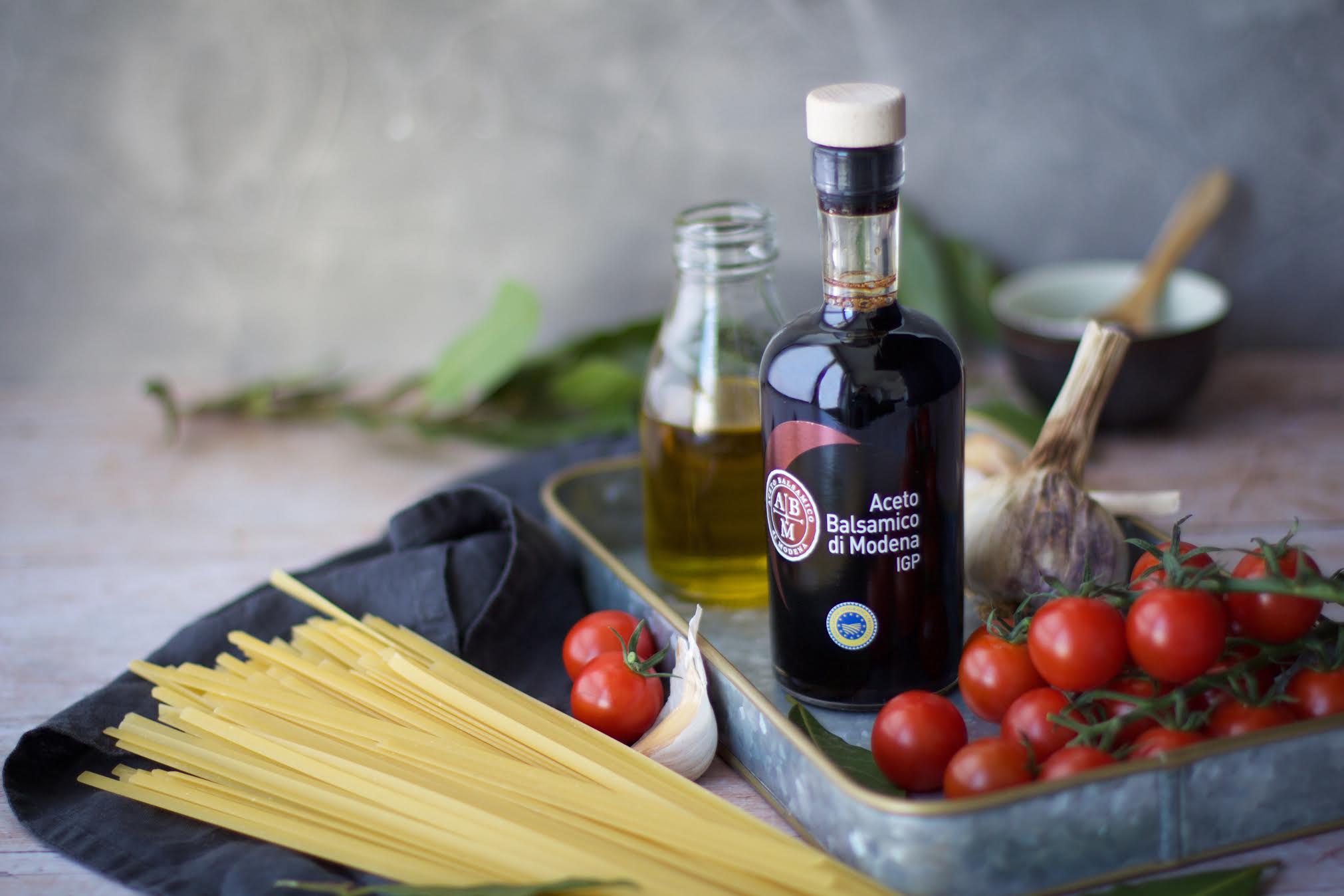 Tradition, versatility and a deep link with the history and culture of Modena, its territory of origin, at the
center of Emilia Romagna region. These are the characteristics that allow Aceto Balsamico di Modena IGP
(Balsamic Vinegar of Modena) to be today one of the most brilliant symbols of Italian agri-food excellence.
Produced for over a thousand years in the Modena and Reggio Emilia area, and now exported all over the
world, Balsamic Vinegar of Modena has been protected in Italy since 1933 and in 2009 it was included in
the Register of Protected Geographical Indications (PGI) of the European Union.
Balsamic Vinegar of Modena PGI is, still today, the product obtained, with a traditional technology, from
the fermentation of cooked or concentrated grape must.
The must of the seven vines (Lambruschi, Sangiovese, Trebbiani, Albana, Ancellotta, Fortana, Montuni),
thanks to the addition of wine vinegar, in a minimum percentage of 10%, and vinegar aged at least 10
years, following the recipes jealously guarded by each producer, give Balsamic Vinegar of Modena
characteristics from time to time completely different. The typical sweet and sour product evolves,
assuming greater sweetness or pungency, rather than a pleasant balance, with the presence of fruity notes,
result of time spent in wood.
The product that rests in barrels for at least three years is called "Aged".
At the end, a rigorous chemical and organoleptic analysis, made by a third party controlling body
recognized by the Italian Ministry of Agriculture, certifies the product as Balsamic Vinegar of Modena PGI.
The result is a great versatility, able to harmonize and balance in an extraordinary way the ingredients of
the most varied preparations. Present on tables all over the world, in the kitchens of starred chefs as well
as those who every day look for taste and simplicity, Balsamic Vinegar of Modena is a proud ambassador of
the territory of origin.
Find out more on www.consorziobalsamico.it.