Casciotta d'Urbino Pdo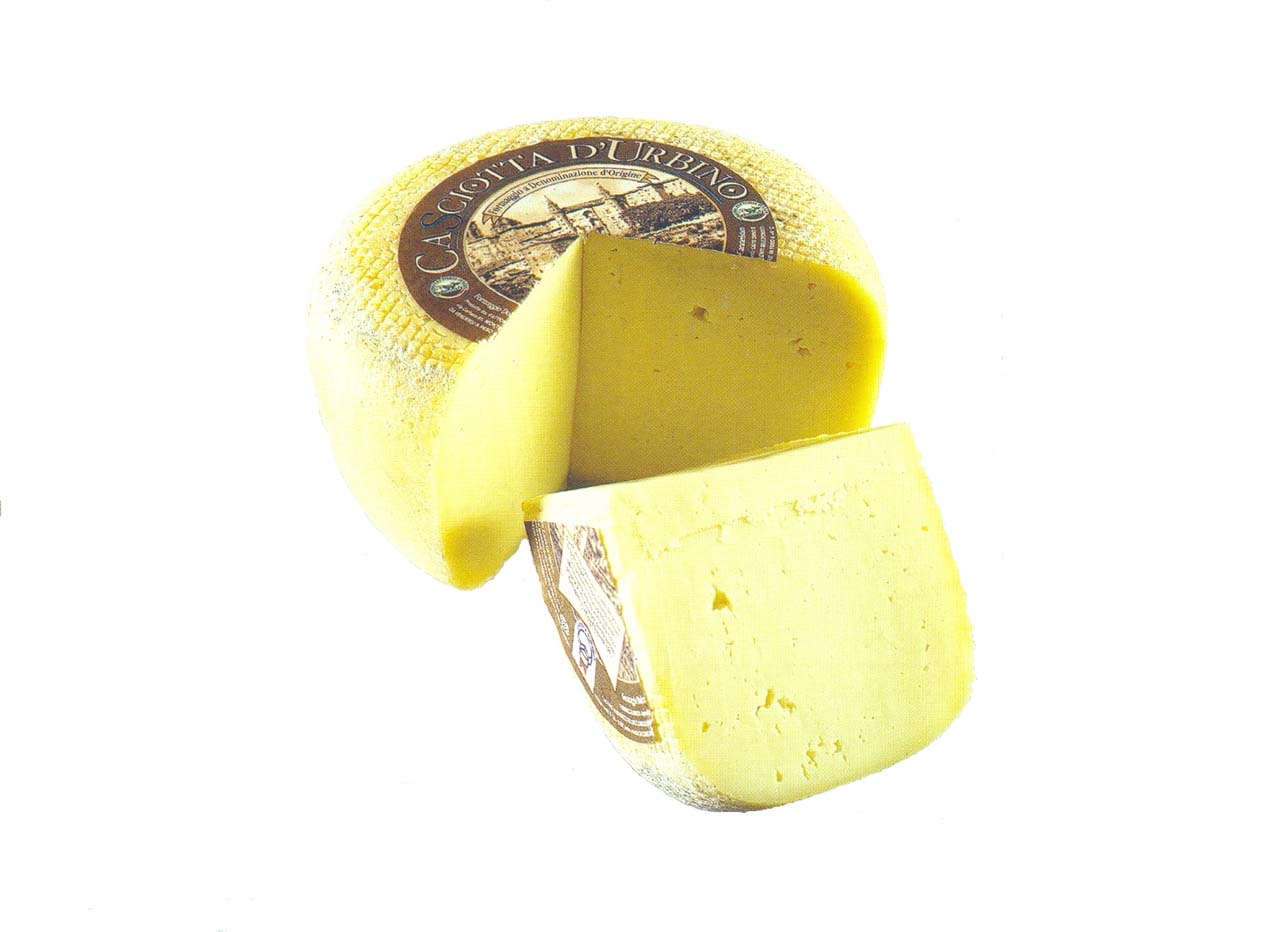 Casciotta d'Urbino cheese PDO gets its distinctive flavor from mountain herbs for the production area making up the feeding of sheep and cattle. In addition to its taste, it is known to be a very healthy cheese because it is easily digestible and contain vitamins and antioxidants that help counteract the aging of cells. It has a low cholesterol level also.
It has a round, flat and squashed form with rounded cheeks, semi-cooked, crumbly and compact mixture, made with whole sheep's milk (70-80%) and cow's milk (20-30%).