The 'Salame di Felino' Museum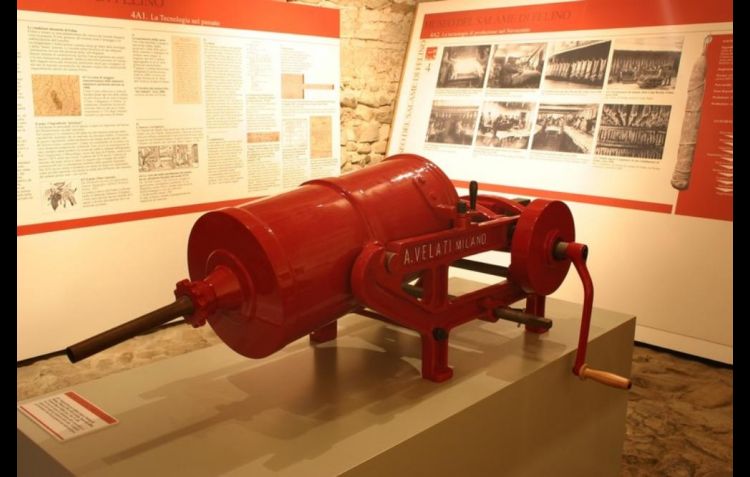 The Salame Felino Museum - always a magical and flavourful experience - is located in the magnificent kitchen and cellar of the Felino castle, an ancient stronghold dating back to 890.
The tour begins with historical accounts of the relationship between Felino and the product that has become its symbol.
The museum conserves the first written document in which the word 'salami' appears. The second section of the museum is dedicated to gastronomy, highlighting each of the phases involved in the butchering process, various personal objects belonging to the Felino family, as well as the typical 'black cloak of the itinerant pig butcher'. The tour continues in a room dedicated to production technologies where a large salami filler machine is exhibited, and comes to a close with the projection of an engaging documentary on salami production.