The Museo-cellar of the Parma's hills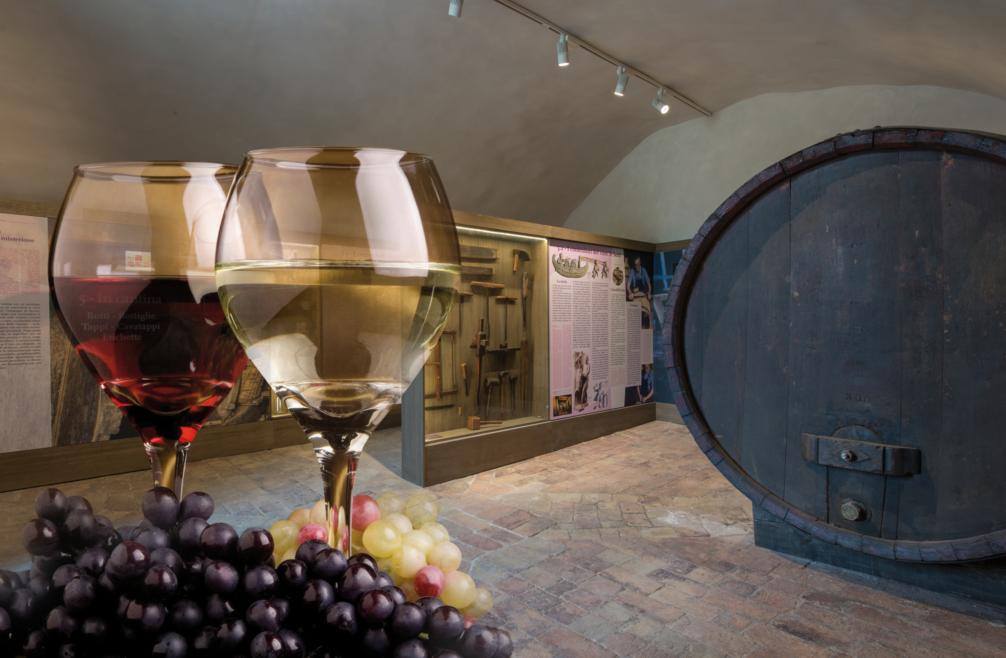 The museum is situated in the suggestive cellars of Rocca San Vitale. The first room is dedicated to the archaeology of wine and the first wine production techniques during prehistoric and Roman times. There is also an important collection of amphorae and doli. The second and third rooms narrate the cultivation and harvesting of the grapes during the past century with equipment and other objects commonly used.
The most interesting part of the Cellar Museum is the visit to the enormous Renaissance ice house, renovated and set up with a multimedia installation that narrates the rituals and art of wine making. The last room is dedicated to the excellence of local wine making. The tour concludes with a tasting of wines from the "Colli di Parma" D.O.P. (protected designation of origin) and other products typical of the zone.